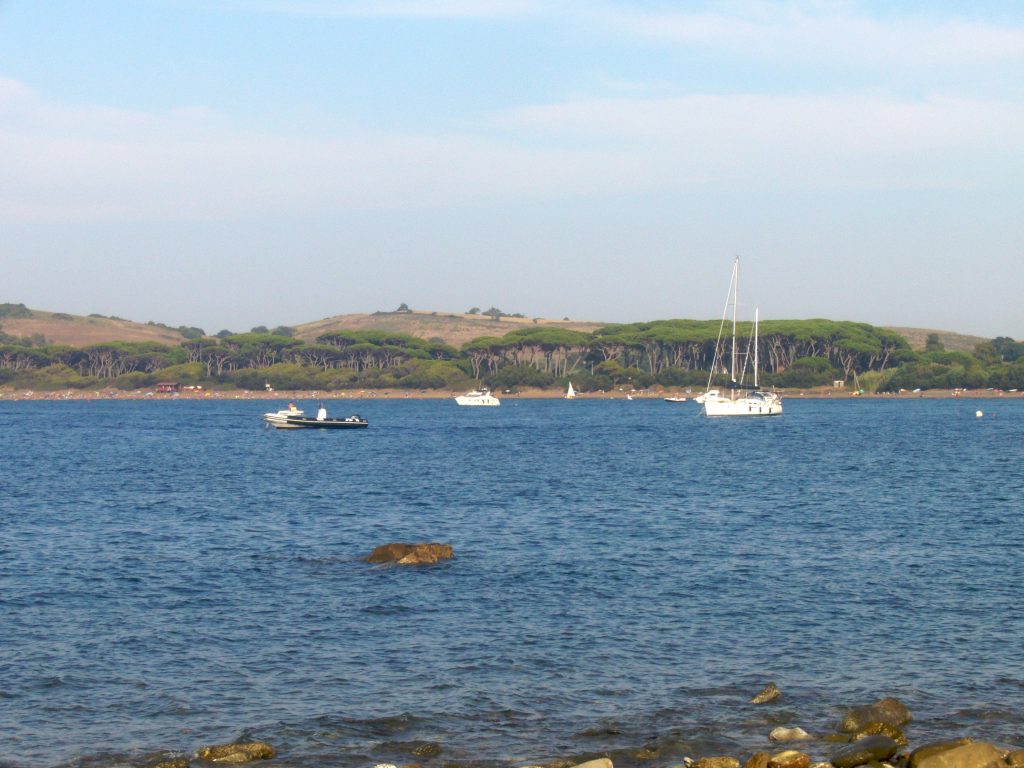 Gulf of Baratti
The Gulf of Baratti is a sandy creek enclosed between Poggio San Leonardo and the Promontory of Piombino. It is just a few kilometers from the Tenuta di Vignale.
It is one of the most appreciated and popular beaches of the Etruscan Coast because it is rich in history and charm. In fact, there are small fragments of iron in the sand that shine when hit by the sunlight. In the Etruscan period, the iron came from Elba Island, a few kilometers from the coast, and was here worked to make weapons and utensils.
The waste of this work is now part of the beach: a very special feature that makes it very suggestive, with a tropical atmosphere.
Behind the coast, in the heart of a thick Mediterranean pine forest, you can visit the remains of some Etruscan necropolis and monuments dating to the 9th century BC. They are collected in the Archaeological Park of Baratti and Populonia, a large green area with guided paths for tourists.
The sea of the Gulf of Baratti, clear and transparent, is ideal for snorkelling near the shore and for deep diving. There is also a small harbor where some sailboats and motor boats are moored for short trips along the coast.